Rockwall Mayor's Proposed Anti-Trans Ordinance Unanimously Defeated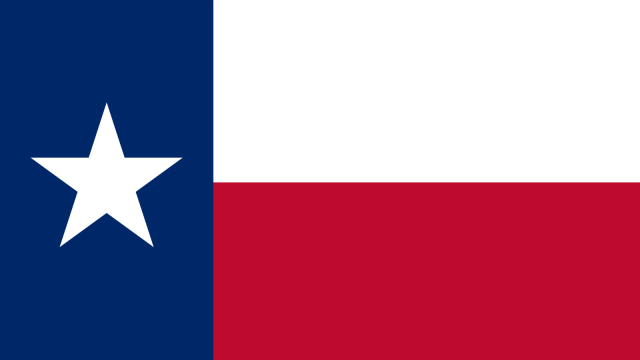 A Texas Mayor's attempt to push an anti-transgender ordinance drew a sizeable crowd Monday -- making clear their resounding opposition to his efforts. Rockwall Republican Mayor Jim Pruitt proposed an ordinance that would have mandated transgender people use bathrooms that correspond with the sex listed on their birth certificate, rather than those consistent with their gender identity, and violators could have been fined up to $500.
The night clearly didn't go quite as Mayor Pruitt had planned, as not a single Rockwall City Council member seconded his proposal and it was stopped in its tracks.
"It was a great crowd," said Lou Weaver, an HRC board member and Transgender Programs Coordinator at Equality Texas. "There were business owners, health care providers, parents of trans youth and non-LGBT allies advocating for equality and a welcoming town. Not one of the Council Members agreed with the mayor. It was a good night indeed."
The New Civil Rights Movement reported that about 100 activists protested outside, then moved inside to the meeting and contributed to approximately four hours of citizen testimony.  The ordinance's defeat was followed by cheers and applause from the crowd.
"Quite a night here. After nearly four hours of public debate, the proposed bathroom ordinance failed in a way that I don't think anybody expected it would fail," Fox4's Richard Ray said. "The mayor here, Jim Pruitt, made his motion but no one on the city council would second that motion, so it fails. And the crowd went wild."
According to Fox4, several people spoke out expressing the ordinance would be bad for business as well as damaging to the state's tourism, despite Mayor Pruitt's claims that he didn't foresee economic backlash.
This denied proposal comes on the heels of a national debate surrounding the wave of anti-LGBT bills introduced across the country. As states continue to pass these types of discriminatory legislation, they are met with adverse and critical reactions. In North Carolina alone, nearly 200 major business leaders and CEOs have spoken out against the state's hateful H.B. 2 and urged for its repeal, while 75 have demanded the repeal of Mississippi's H.B. 1523.
HRC reported this year that more than one-third of Americans now say they personally know or work with someone who is transgender and that this historic level of visibility is accompanied by increasing acceptance of transgender people.
One thing is certain, fair-minded citizens nationwide are taking a stand for equality and speaking out against these heinous and harmful pieces of legislation.
---
Leave a comment
Comments will be approved before showing up.
---
Also in Think
For most Americans, tonight's debate was the most time they've ever spent with Donald Trump. With any luck, it filled them with horror. For sheer unhinged lunacy, Trump was hard to beat. He can't ever admit that he makes a mistake, so he doubled down on his birtherism lies.  He denied saying things he was proven to [...]
Well, that didn't take long. Donald Trump decided that the way he proves he looks presidential is to start shouting over the woman in the room (and the African-American moderator). Unfortunately for him, Hillary isn't a sub. If anything, she's showing that she's the dom here by goading Trump. Her line that he's not paying any taxes [...]
Donald Trump is off to a great start: he acknowledged that he was born with a silver spoon in his mouth and that he hoped to profit off the housing crisis.  And God bless Clinton for saying that Trump lives in his own reality. If by reality, you mean make-believe universe, that's totally accurate.