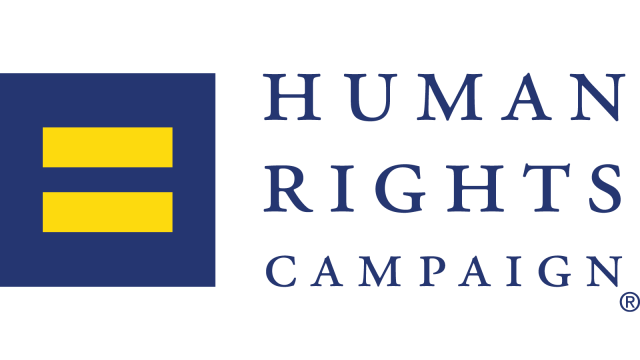 Today, HRC announced that Theodore B. Olson of Gibson, Dunn & Crutcher LLP will author an amicus brief on behalf of leading businesses in support of the Department of Justice's lawsuit challenging North Carolina's hateful HB2 law.
"HB2 discriminates against fellow citizens because of who they are," said Olson. "This law directly challenges the legitimacy of the identity of transgender persons and then compels them to deny it every time they use a public restroom.  There can be no doubt that this is bad for business in North Carolina.  It demeans business's customers, it demoralizes their employees, and it contravenes their values of inclusiveness and respect. I'm proud to join the Human Rights Campaign and the business community in fighting this discriminatory legislation."
"HB2 is a hateful piece of legislation that has not only harmed thousands of people across North Carolina, but hurt companies and damaged the state's economy," said HRC President Chad Griffin. "We are proud that Ted Olson, one of the nation's leading conservative legal minds, will lead a brief on behalf of the business community and advocate for the equal rights and dignity of transgender Americans."
A partner in Gibson Dunn's Washington, D.C. office, Mr. Olson served as Solicitor General of the United States from 2001-2004 and is widely recognized as one of the nation's premier appellate advocates.  He has argued 62 cases in the Supreme Court of the United States, including the two Bush v. Gore cases arising out of the 2000 presidential election and Hollingsworth v. Perry, the case upholding the overturning of California's Proposition 8, banning same-sex marriages.  For his work to advance marriage equality, Time magazine in 2010 named him as one of the 100 most influential people in the world.  
Olson will be aided by two other veterans of the Proposition 8 litigation, Gibson Dunn partners Theodore J. Boutrous, Jr. and Matthew D. McGill.
"The safety justifications that have been offered for this law are utterly insupportable," added Boutrous.  "The only danger here is that transgender people in North Carolina will suffer serious and lasting damage because of this law.  The business community does not want to be a part of that in North Carolina, or anywhere."       
"North Carolina's HB2 law is an appalling violation of transgender Americans' civil rights, and we are grateful to the many business leaders who have been our allies in this fight," said HRC Legal Director Sarah Warbelow. The Department of Justice has made an exceptionally compelling case for invalidating a part of HB2 and we believe that having the support of the business community on this amicus brief will only strengthen the federal government's arguments."
Momentum for repeal of HB2 has continued to grow, since HB2 was rammed through the state legislature and signed in under 12 hours. HB2 could cost the state's economy $500 million, according to one study and has already cost the state 1,750 jobs. Hundreds of business leaders have already signed onto a letter from HRC and Equality North Carolina to NC Governor Pat McCrory and other state lawmakers urging them to repeal HB2 in full, noting that it is harmful to employees, consumers, and the economy. Just this week the Charlotte Observer reported that the Greensboro Coliseum was suffering a "disastrous impact" because of acts cancelling over HB2.Major film studios and corporations, from PayPal to Deutsche Bank, have stopped investments in the state because of the new law. The European Union has criticized HB2 and United Kingdom's Foreign Office has even warned its LGBT citizens of the risks of traveling to North Carolina.
HB 2 has eliminated existing municipal non-discrimination protections for LGBT people and prevents such protections from being passed by cities in the future. In addition, the legislation prevents transgender students in public schools from using restrooms and other facilities consistent with their gender identity. It also compels the same type of discrimination against transgender people to take place in publicly-owned buildings, including in public universities, major airports, and convention centers. Further, HB 2 revokes the ability to sue under state employment non-discrimination law on the basis of any protected characteristic, including race, religion, national origin, and sex.  
The DOJ lawsuit specifically challenges that HB2 violates federal civil rights law, including Title VII of the Civil Rights Act of 1964, Title IX of the Education Amendments Act of 1972 and the Violence Against Women Act.