The shoe burning was meant as a show of support for the boxer, whose sponsorship deal with Nike got nixed after he said people who are attracted to the same sex are "worse than animals."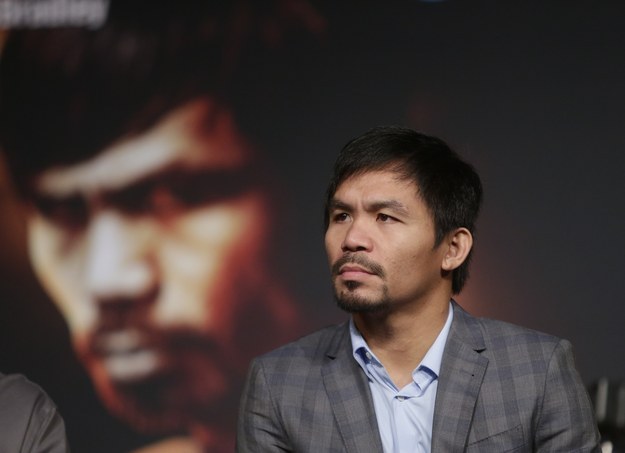 Manny Pacquiao at a news conference in New York City on Jan. 21.
Frank Franklin Ii / AP
In video of the incident posted online Saturday, a man says in English, "Burn the Nike sole for my soul." A crowd then shouts, "We support Manny Pacquiao," after which the man lights a pile of shoes on fire.
Later, the man says, "We don't hate LGBT people, we hate their agenda."
"We burn these shoes, to show our support for the fact that gay marriage is not right," the man adds. "But again we love all the gays, all the lesbians, but we don't like their agenda."
At one point in the video, a bystander can be heard saying, "What a waste."
---