LGBT Advertisements Are Becoming More Mainstream
In January, Tiffany & Co. featured for the very first time an ad with a gay male couple for their "Will You" campaign. This is not the first time that a company has included LGBT members in their advertisements. Some of the first ads directed toward the LGBT community appeared in the 1980's by Bud Light and Absolute Vodka. However, in the short history of advertising to the LGBT community, many ads have been "gay vague." "Gay vague" ads are ads in mainstream media whose intended audience is somewhat ambiguous. They usually have a subtle tone of marketing toward the LGBT community but in such a way that heterosexual audiences might not notice. A great example of a "gay vague" ad is this Progressive Insurance commercial:
And yet, as Tiffany & Co.'s new "Will You" ad illustrates, more top-notch companies are outwardly directing their marketing strategies toward the LGBT community. They are no longer just featuring these ads on LGBT networks or LGBT-focused websites and magazines but are now moving toward using mainstream media to run these ads. More importantly, they are distancing themselves from using "gay vague" advertisements.
Such noteworthy LGBT-inclusive advertisements from the last few years have been:
Amtrak's "Ride with Pride Campaign" ad in 2012…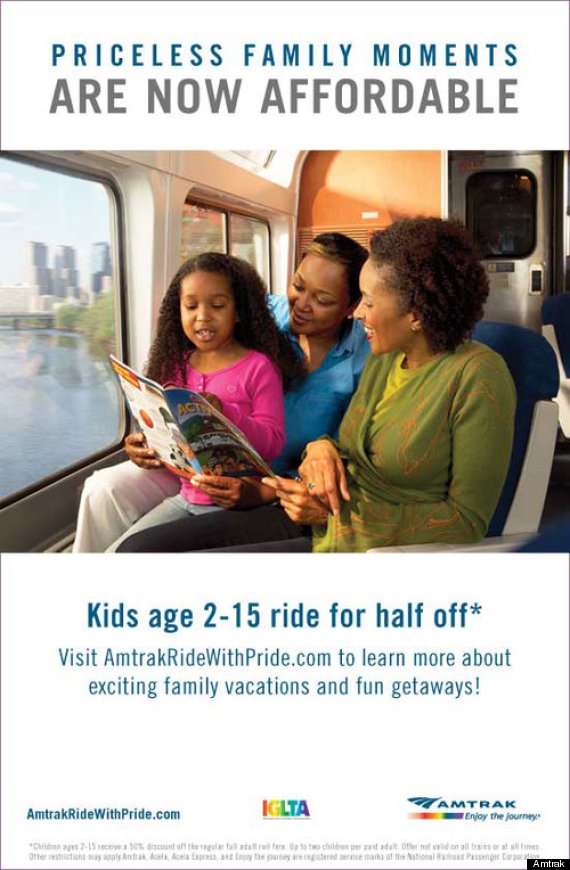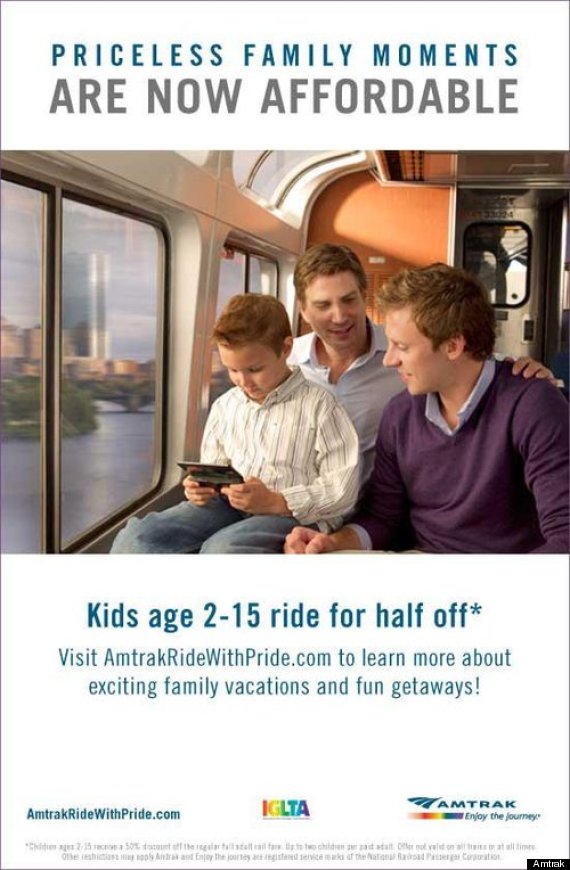 JCPenney's Father's Day ad in 2012…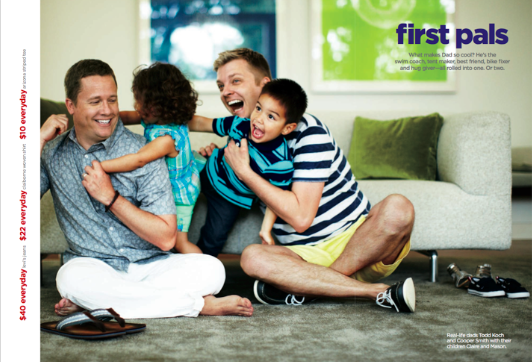 American Airlines' outdoor ads on bus stops in 2012. This was the first time a Fortune 500 company had used outdoor advertising to address the LGBT community…
Ray-Ban's "Never Hide" Campaign in 2012….
Crate & Barrel in 2013…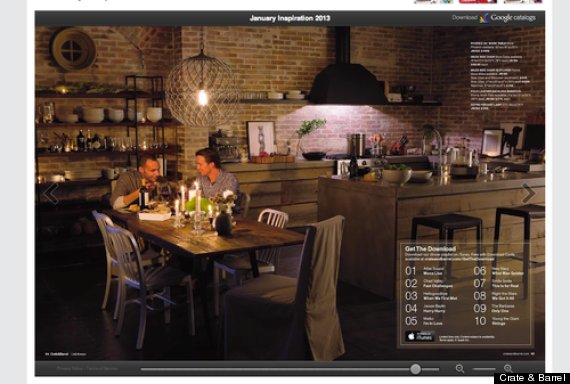 Expedia's "Find Your Understanding" advertisement that featured a lesbian couple's marriage in 2013…
Allstate Insurance's "Safe In My Hands" commercial in 2014…
Coca-Cola featured the first gay family in a Super Bowl ad in 2014…
and Tiffany & Co.'s "Will You" advertisement in 2015.
It is a momentous step forward for the LGBT community to see ads in mainstream media that include them. It seems to say, that like the majority of the country, large companies are accepting the LGBT community and supporting the fight toward equality. However, another argument could be made as to why companies are starting to include the LGBT community in their advertisements.
Apparently, the LGBT community is a significant target audience for marketing ventures. In 2012, Bob Witeck, a consultant for Fortune 100 companies, estimated that the buying power of the LGBT community was $790 billion. Research has shown that LGBT families have more disposable income than heterosexual families and are very brand loyal to companies that support the LGBT community. Additionally they are more likely to share their loyalty for a brand with others. And compared to the average U.S. household, gay households were making 16% more shopping trips.
By analyzing these ads, it is clear that the companies are pushing the message of "acceptance" to win the LGBT community and its supporters. LGBT consumers are a great community to have supporting a brand and by companies specifically targeting the LGBT community with marketing strategies, one could conclude that we are seeing more LGBT-inclusive ads because the LGBT community is (for most of history) an untapped group that could create large profits for companies.
Whether it is because the LGBT community is a significant consumer audience or because companies are more socially aware of the importance of including the LGBT community in their advertisements, the fact remains that LGBT individuals and their families are becoming the subjects of advertisements. The impact this will have on the current LGBT community and their families will be nothing compared to the far reaching impact it will have on American society in the coming generations.
The post LGBT Advertisements Are Becoming More Mainstream appeared first on The Next Family.